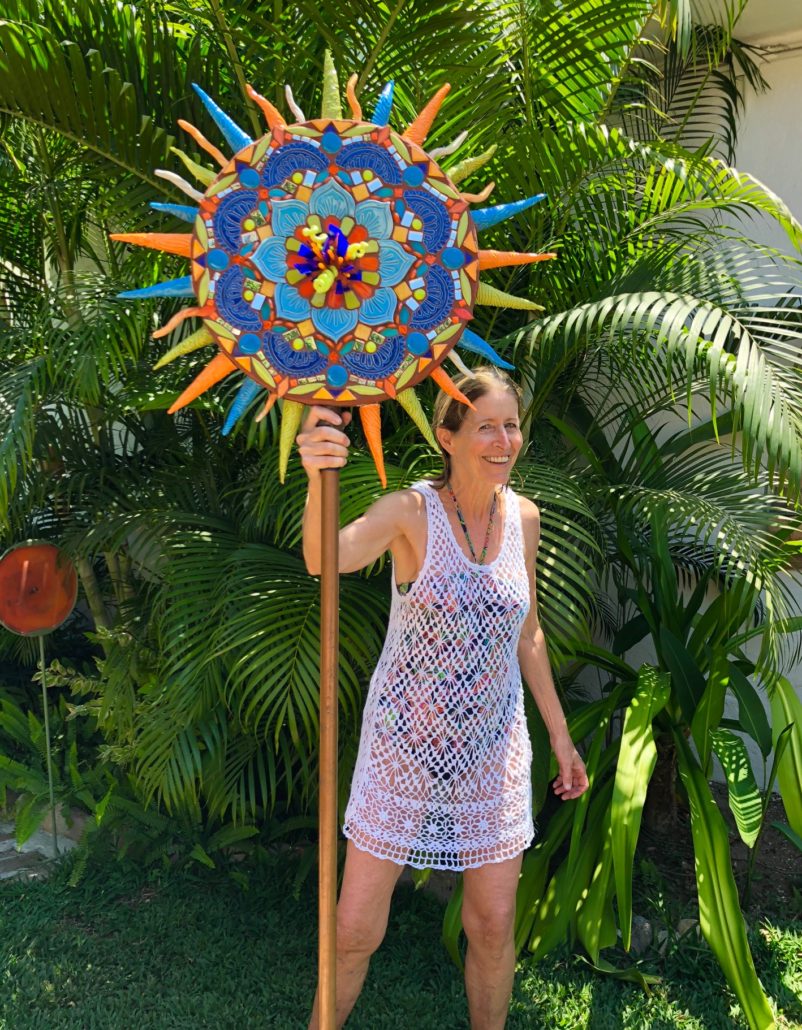 I have just returned from a magical week at Hacienda Mosaico in Puerto Vallarta. This walled paradise of art is owned and operated by Sam Leonard. She and her husband, Xenophon, are the most gracious hosts and provided everything we needed for a perfect week.
Sam's collection of art over the years, her personal art work, and the work created by workshop leaders fills every corner, nook, and cranny. Wall murals,  painted floor cloths, hand blown lamps, tiled outdoor kitchen, mosaic sofa and chairs- it is a neverending feast for the eyes. Even on the last day we were there, we were still seeing things we had not seen all week.
The studio is an enormous, covered outdoor space, surrounded by palms, orchids, cactus, and succulents. Open twenty four hours a day, there were a actually a couple of days when we worked briefly after coming back from dinner in town. Complete with a very nice kiln, students were able to make, fire, and glaze tiles for their sculptural mosaic flowers which were completed in the weeklong workshop.
One of the things we all enjoyed most was the experience of being able to get up and mosaic all day with no other responsibilities. The kitchen staff, Jorge and Anna, provided a delicious breakfast and lunch every day, and we all looked forward to the bell inviting us to feast upon their creations. Even the food was art.
We all had such a great week of wonderful sharing of art, in community with other women, that we left feeling like we all wanted to come back. I have scheduled another week for March 2019. If you are interested, please join us. I promise you will love it.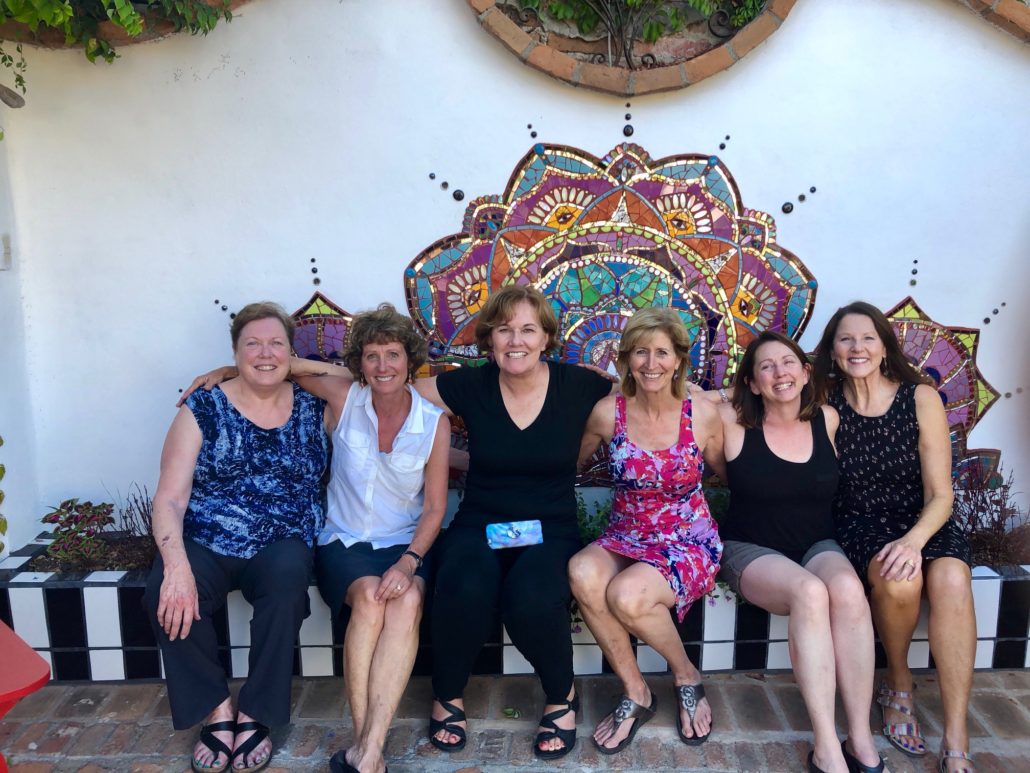 Worshop participants- Dana Voskes, Pam Jara, Nancy Okun, myself, Gina Rubin, and Marline Pallais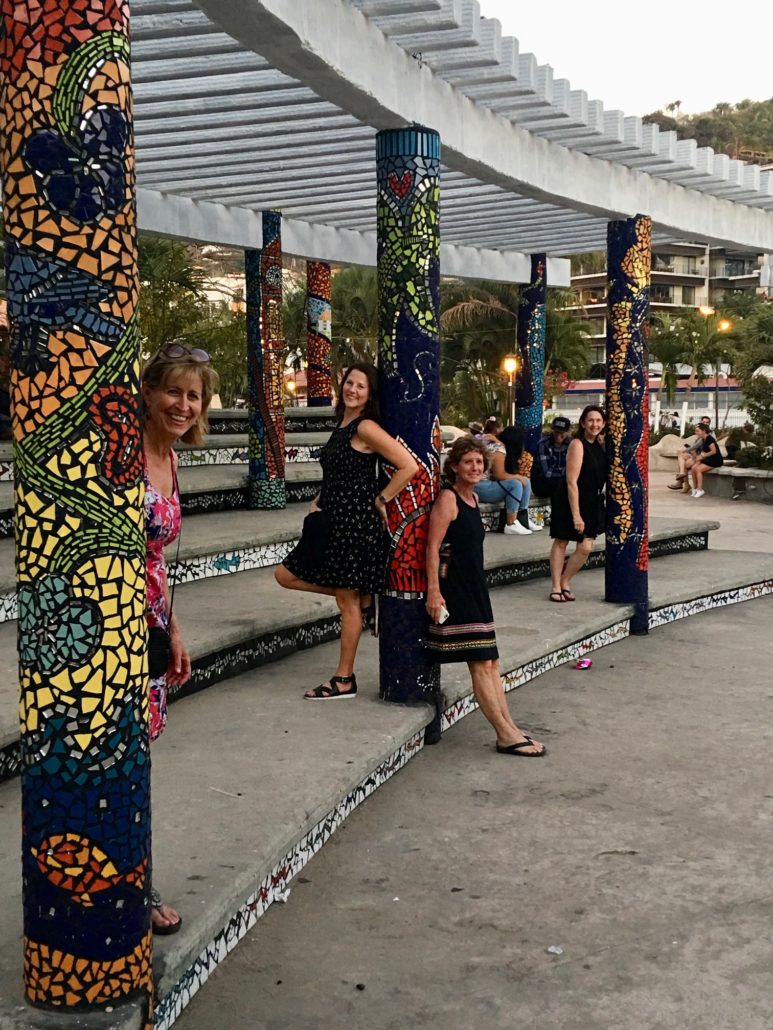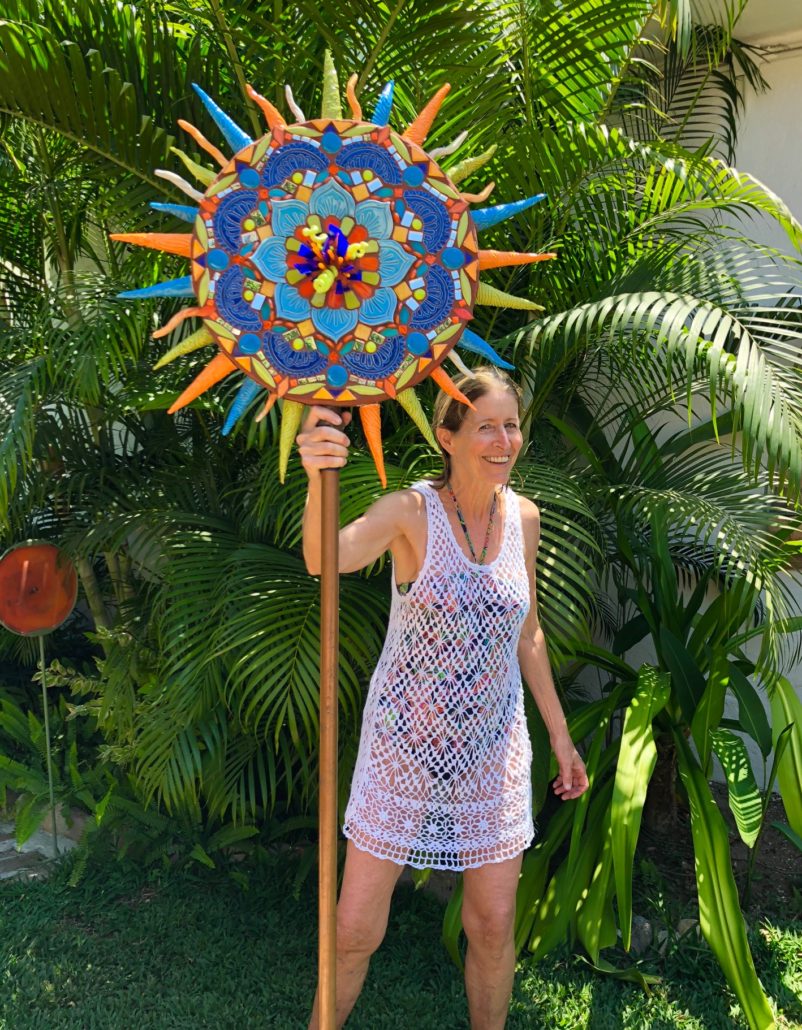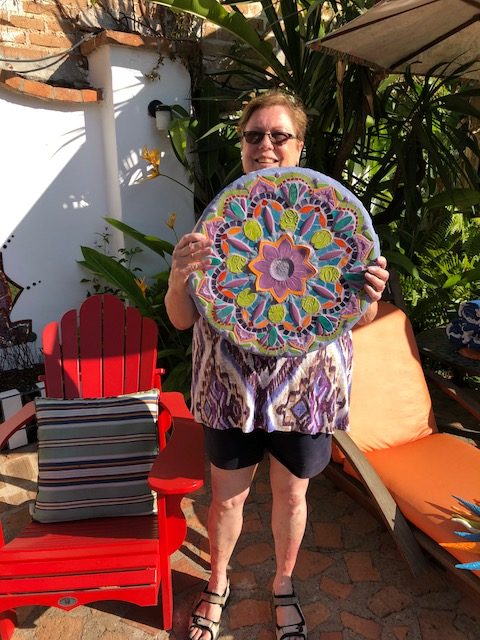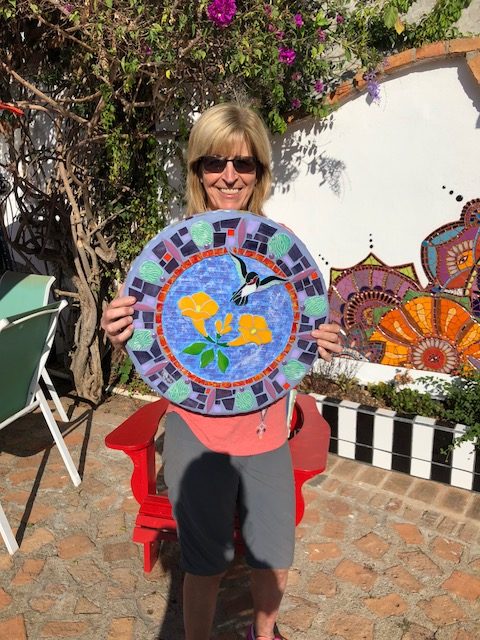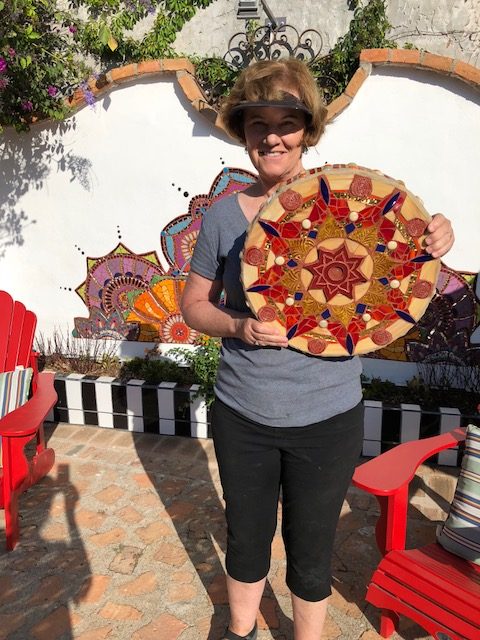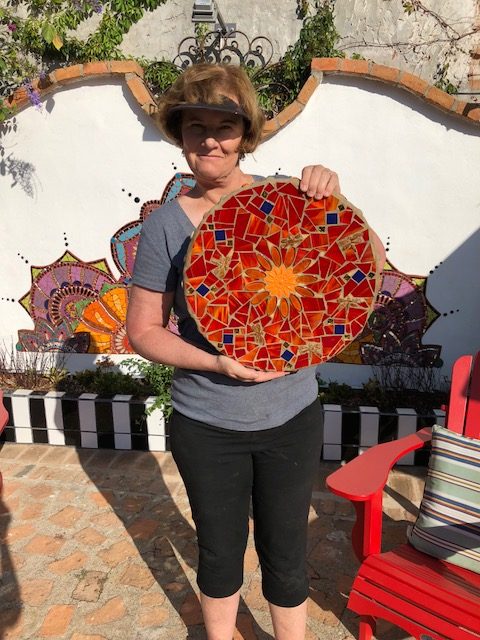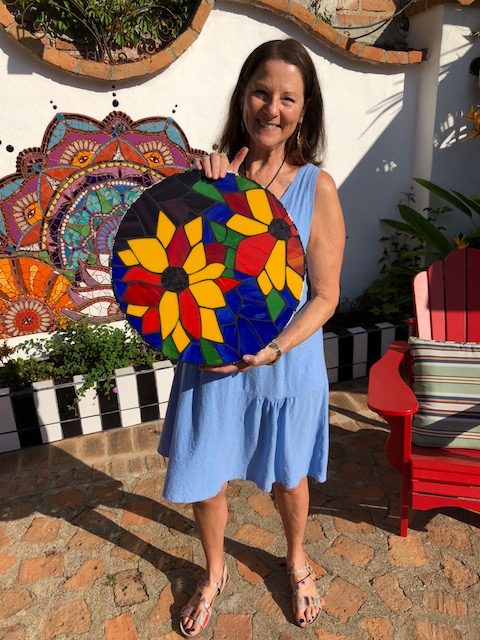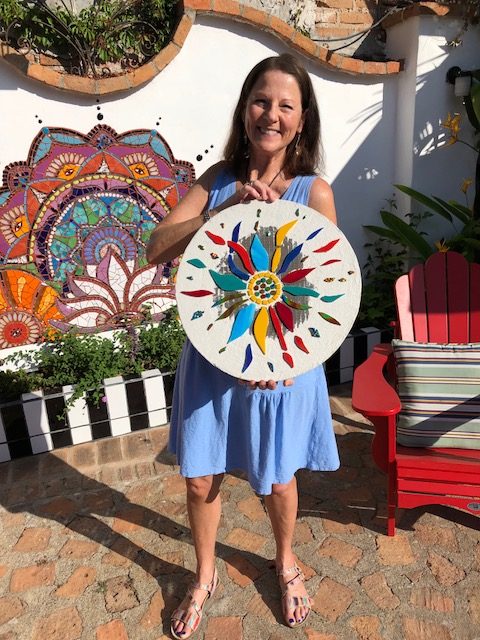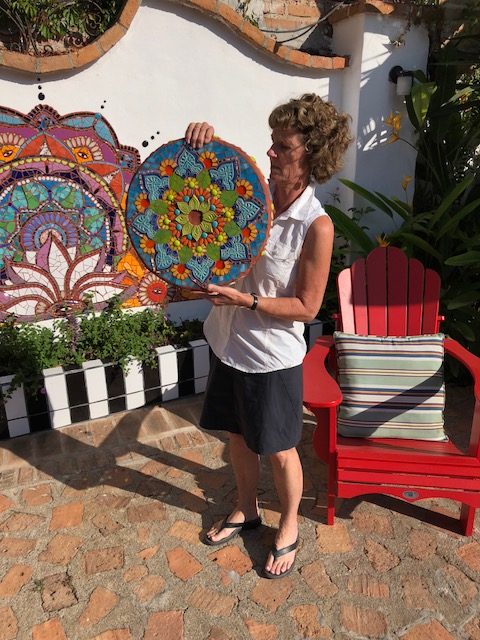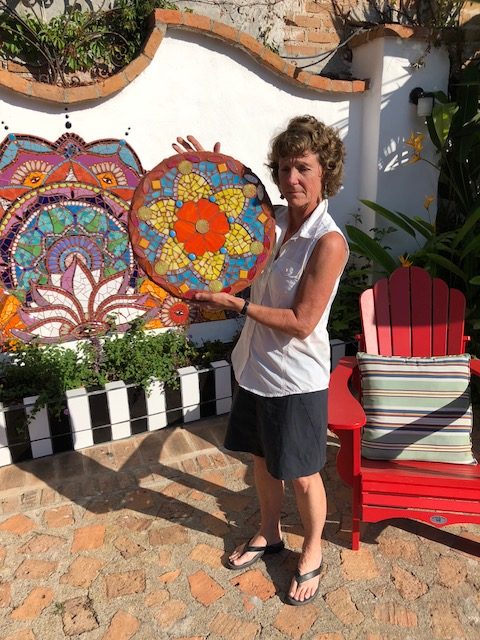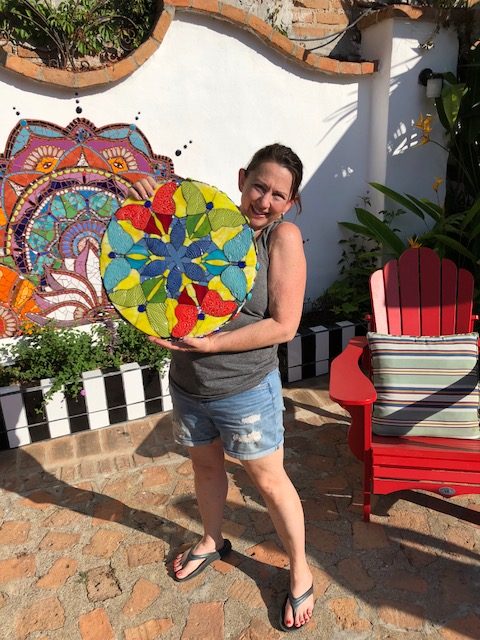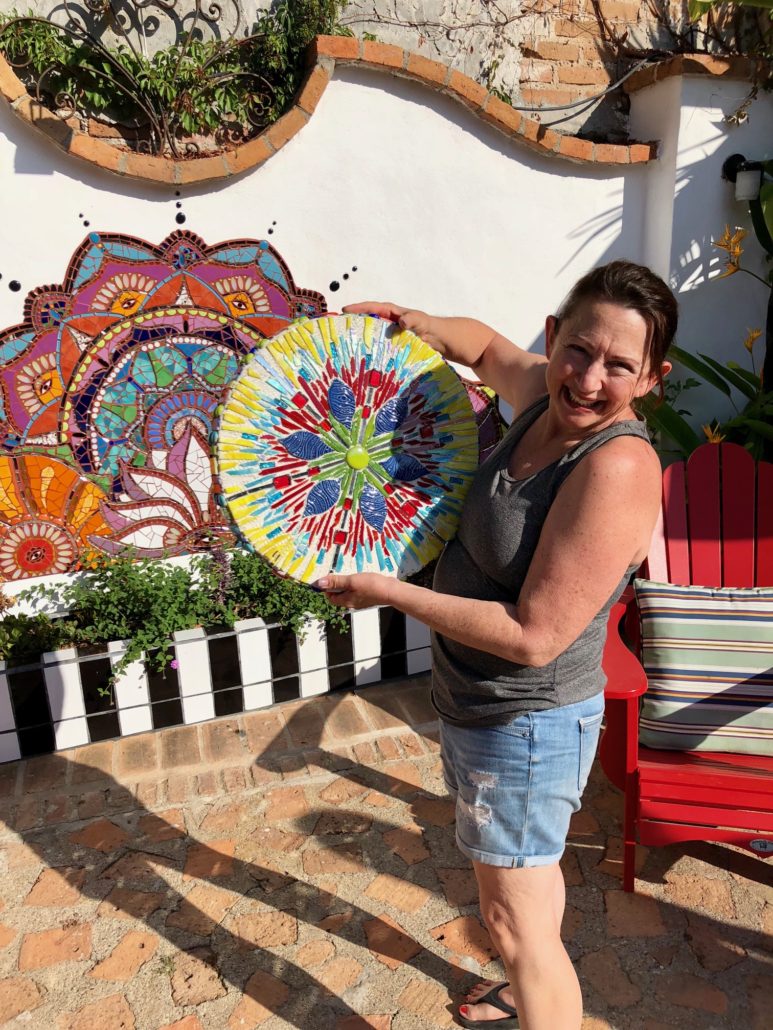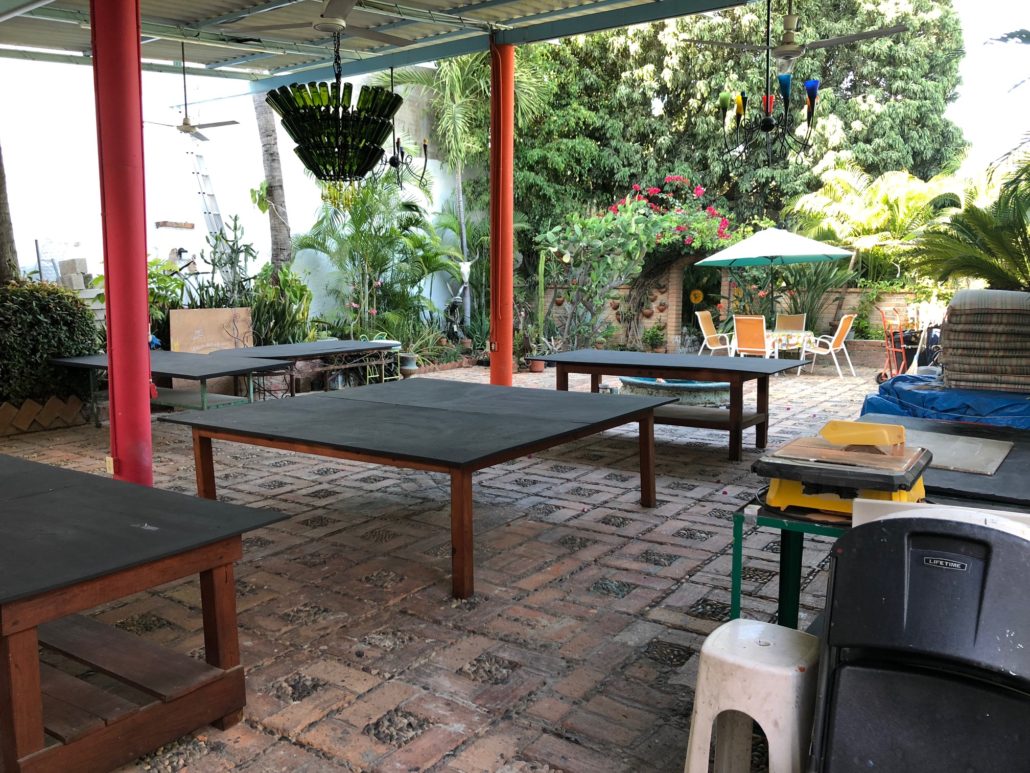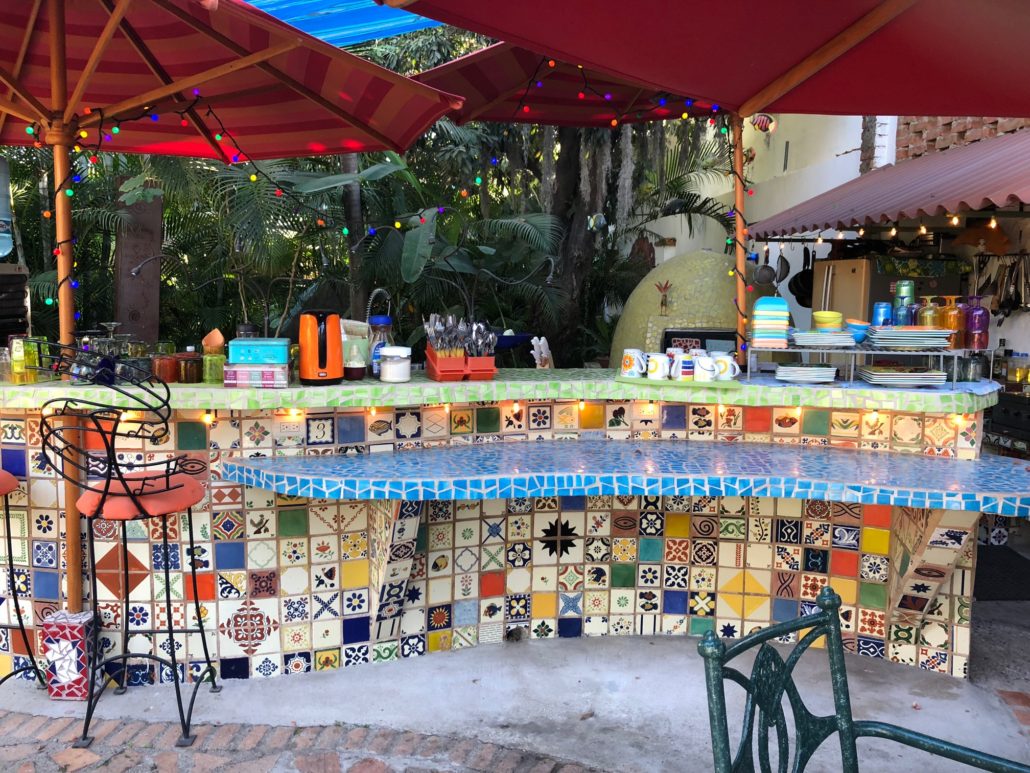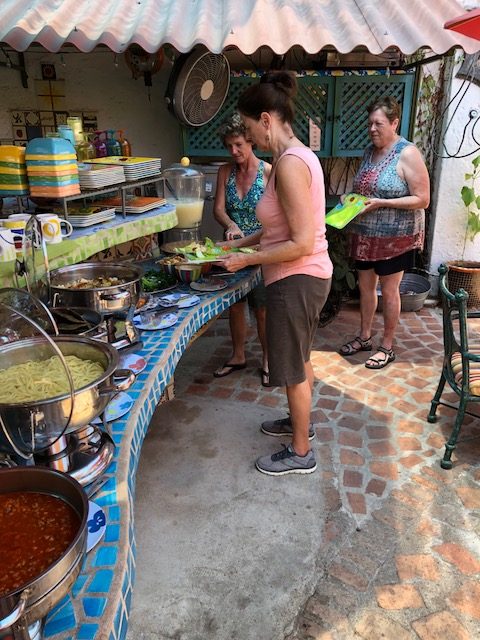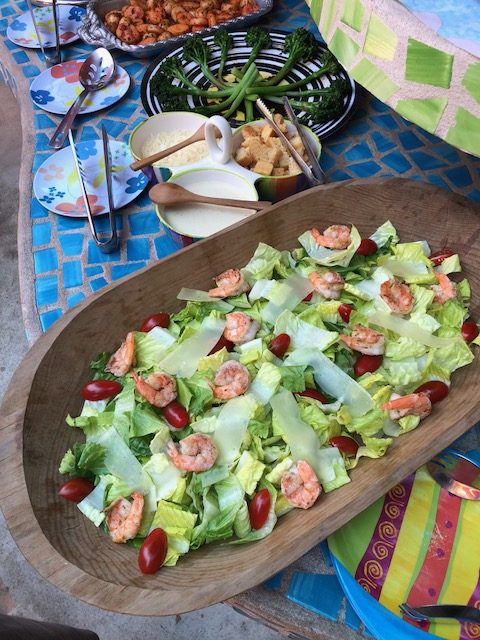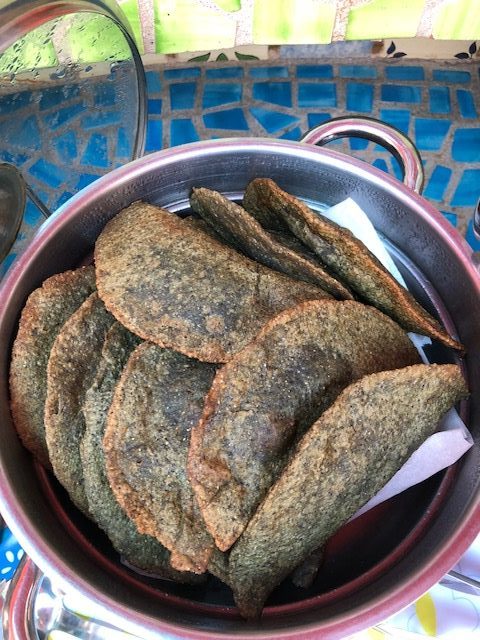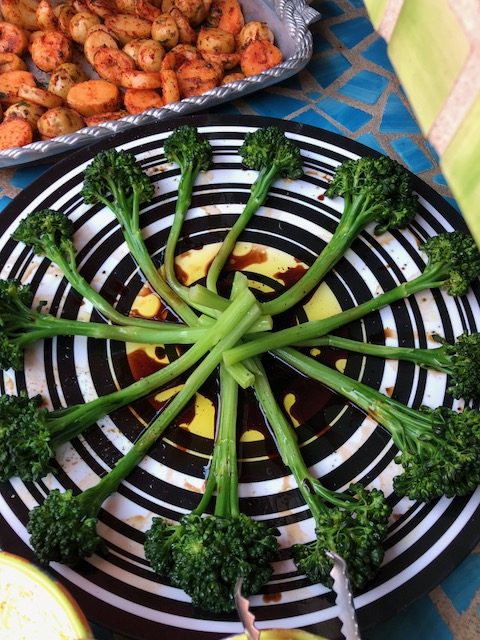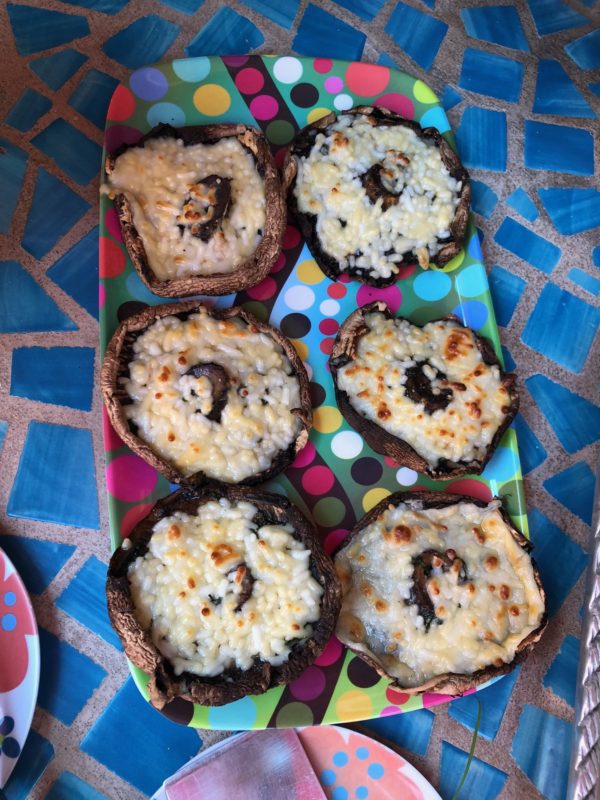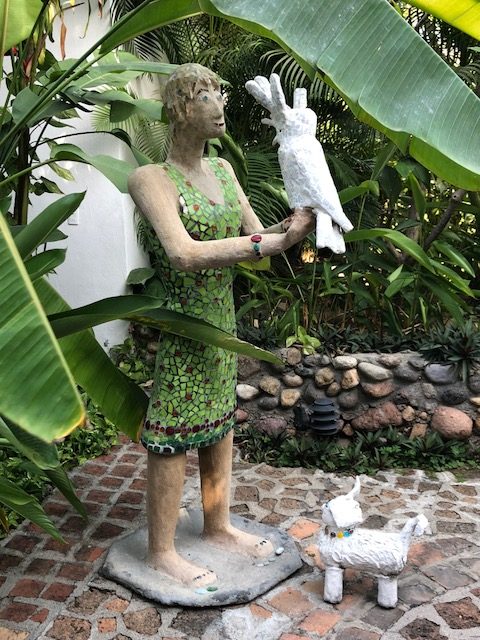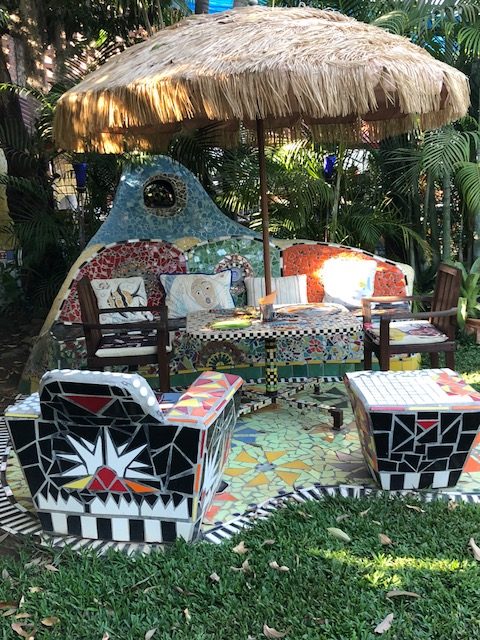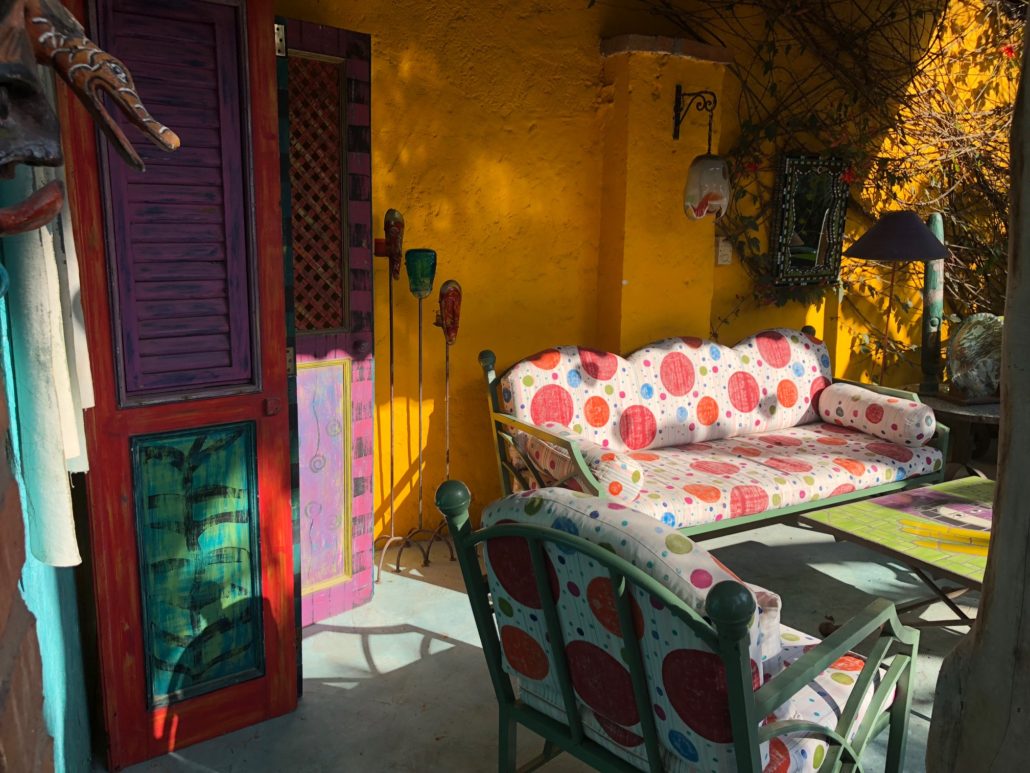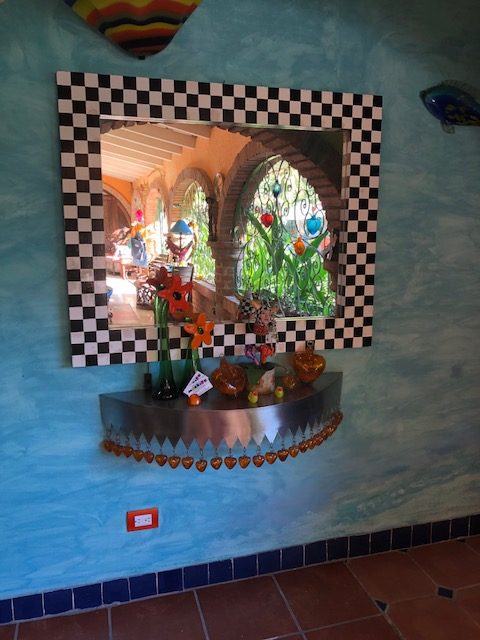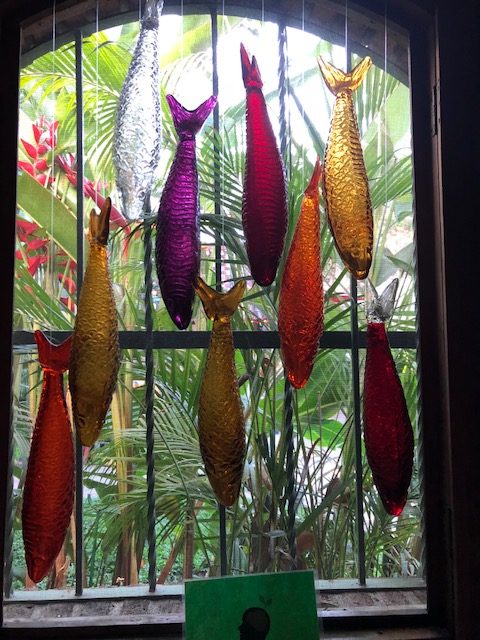 https://www.marsharafter.com/wp-content/uploads/2018/04/Me-at-the-Hacienda-e1528672126554.jpg
600
800
Marsha Rafter
https://www.marsharafter.com/wp-content/uploads/2016/07/MR-Logo-Transparent.png
Marsha Rafter
2018-04-23 14:51:16
2018-05-31 18:23:42
A Magical Week at Hacienda Mosaico in Puerto Vallarta